In honor of father's day we want to dedicate this free reign, no rules challenge this week. Here is your chance to get that father's day card cranked out, a layout, or a project OR all three if you dare. Umm did i say no rules? Yeah well there is a rule
IT HAS TO BE FROM YOUR STASH. NO BUYING ANYTHING NEW FOR THIS ONE!

:)
Queen Lisa's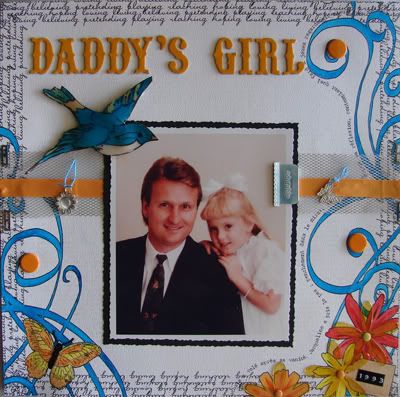 and
Greta's:
yep i had so much fun on the last challenge i decided to mix it up again...
well not really...i didn't realize i only had 1 "p" and then stuck them down and they stuck good...oh well...it works.
Simone will upload her's later. She is running the new scrapbook store that opened up in chicago so if any of you are int he Chicago area stop in
CraftFancy
and tell her hey.
Don't forget to add your great creation to the slide or post a link in the comments section, we want to see those Father's Day creations!