I would like to take this opportunity and tell everyone that has never played with us before thanks a million. I love seeing the inspiration from week to week. I
hope you continue playing and get rid of some of that crap. :)
This weeks winner of the $15 GC to
Noel Mignon
is
LYDIA
come on down and claim your prize by emailing me at scrapyourcrap@gmail(dot)com. wooo hoooo!!!
This week we need to focus on using that halloween themed stuff that we had to have from last year or the year before....make a layout, project or card using up OLD halloween themed papers and embellishments. If you don't have old stuff no worries use current stuff. The purpose is to use it up not hoard it (like me).
Queen Pinkey's



Greta's:

the oldest i could find was the SR Salem Line and the (i think this is) the RP Addams Family Line. can't Remember, in my stash. I am sure i have more but i didn't feel like digging to deep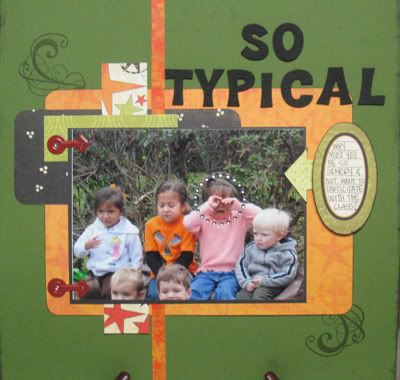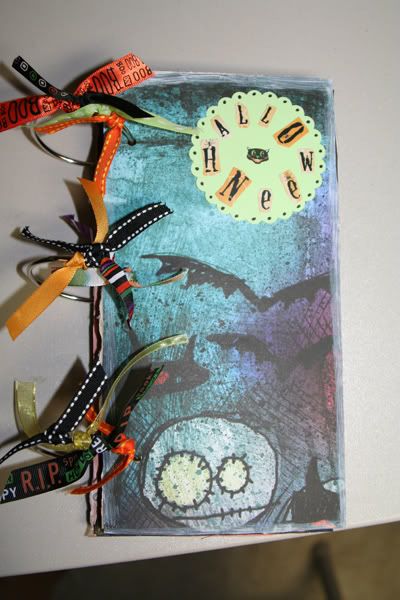 Dana's:
This is using some real old school Jenni Bowlin embellies and some Rusty Pickle from a few seasons ago.


Lisa's
the "buttons" that I sewed to the "fence" are years and years old!

Liz's:
Sorry I'm late! I drew the spiderweb in pencil (after a brief instruction from my hubby), then used the sewing machine to sew over the lines. The spidey is made out of a scallop punch and then those googly eyes...well, they've been in my stash forever as well as the chipboard pieces and some Salem line scrap strips from Scenic Route!